Frog Point Therapy
Our Team
Founder & Clinical Director
Mina Barimany, Ph.D.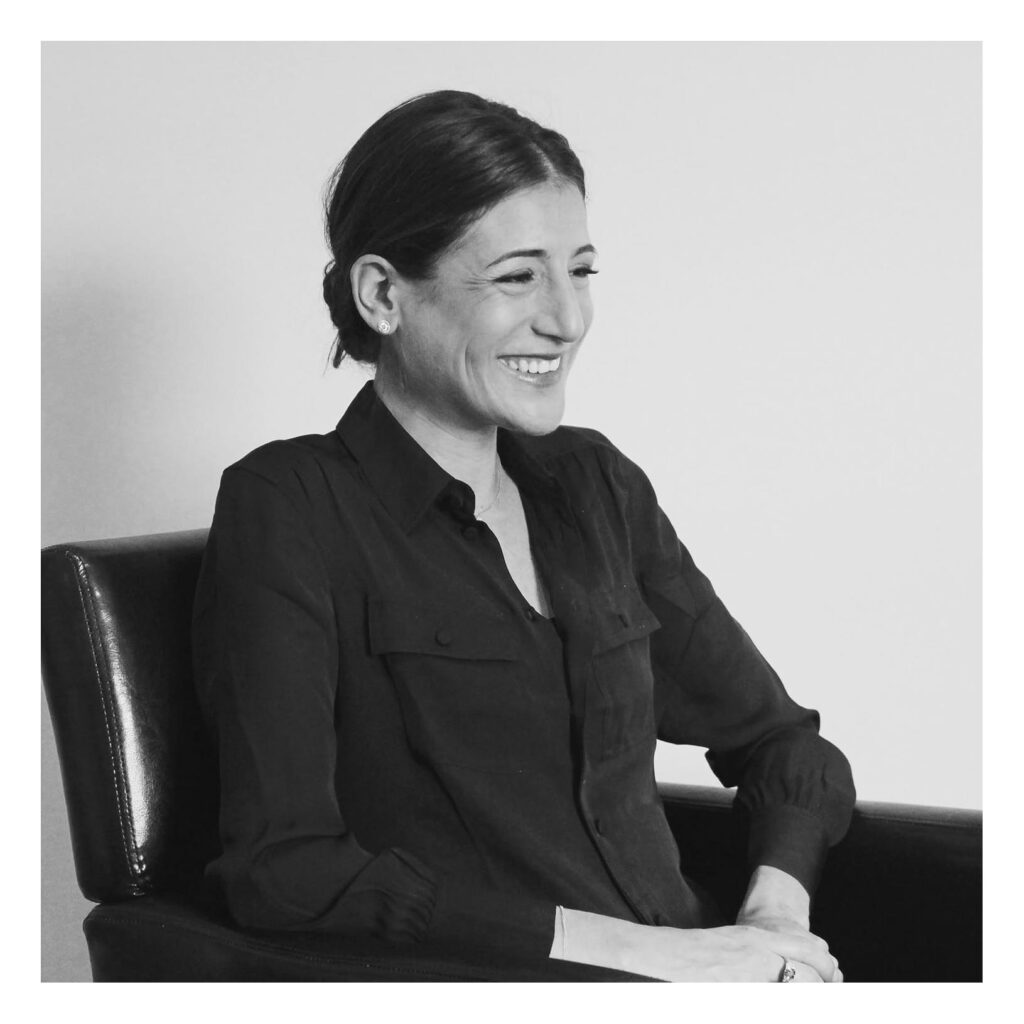 Mina Barimany is a psychotherapist and researcher from Washington, DC. Originally trained in family therapy, Dr. Barimany earned a doctorate from George Washington University in 2017 and joined Johns Hopkins University's faculty in 2019. Her research focuses on developing an integrative theory that frames human development through the lens of epistemological diversity.
Dr. Barimany has cultivated a specialization in adult cognitive development. Human beings have fundamental needs for intra-personal and inter-personal happiness: the ability to perceive reality accurately, to know oneself, be in fulfilling relationships, and make healthy decisions. Dr. Barimany's work focuses on helping individuals, couples, and mental health professionals develop parts of the mind that are ripe for growth to improve the quality of life, cultivate professional growth, and find intrinsic freedom and happiness.
Dr. Barimany's approach combines mindfulness-based cognitive therapy and cutting-edge research on consciousness development to balance psychological dispositions and expand the capacity to apply novel approaches to recurring problems.
Dr. Barimany specializes in working with emerging adults, couples, and mental health professionals seeking their own therapy. She is certified in EMDR and runs the Junior Associate program at Frog Point Therapy, provides clinical supervision and professional mentoring.
Dr. Barimany can be contacted directly at: mina@frogpointtherapy.com or 202-644-8889 ext. 1. 
CLINICAL SUPERVISOR
Stacey Karpen Dohn, Ph.D.
Stacey Karpen Dohn, PhD, LPC is a clinician, researcher and educator whose work is focused on themes related to cultural humility in both domestic and international settings with specialized knowledge in providing gender affirming care to transgender and non-binary children, adolescents, adults and their families. In addition to her work as a psychotherapist and clinical supervisor, Stacey is the Senior Manager of Behavioral Health at Whitman Walker Health, a Federally Qualified Health Center that specializes in serving the LGBTQ communities and people with HIV/AIDS in Washington, DC.
Stacey has co-led the development of Whitman Walker Health's protocols for the provision of gender-affirming care to facilitate gender-affirming surgeries. In psychotherapy and in her research and writing, Stacey uses narrative to explore individual and collective experience. Her most recent work is titled, "Living in the Cracks of Apartheid: A Critical Narrative Analysis of Resilience, Hope, and Cultural Trauma in The Born Free Generation of South Africa."
Stacey has been a featured and keynote speaker at the US Department of State, US Agency for International Development, Washington AIDS Partnership, the Smithsonian Anacostia Community Museum, and The Human Rights Campaign, among others. Her expertise has been referenced in the New York Times, North Carolina Policy Watch, The Psychiatric Advisor, etc. In 2017 Stacey was honored to receive Capital Pride's Engendered Spirit Award for her work serving transgender and non-binary communities.
Junior Associate
Krystin Harper, M.A.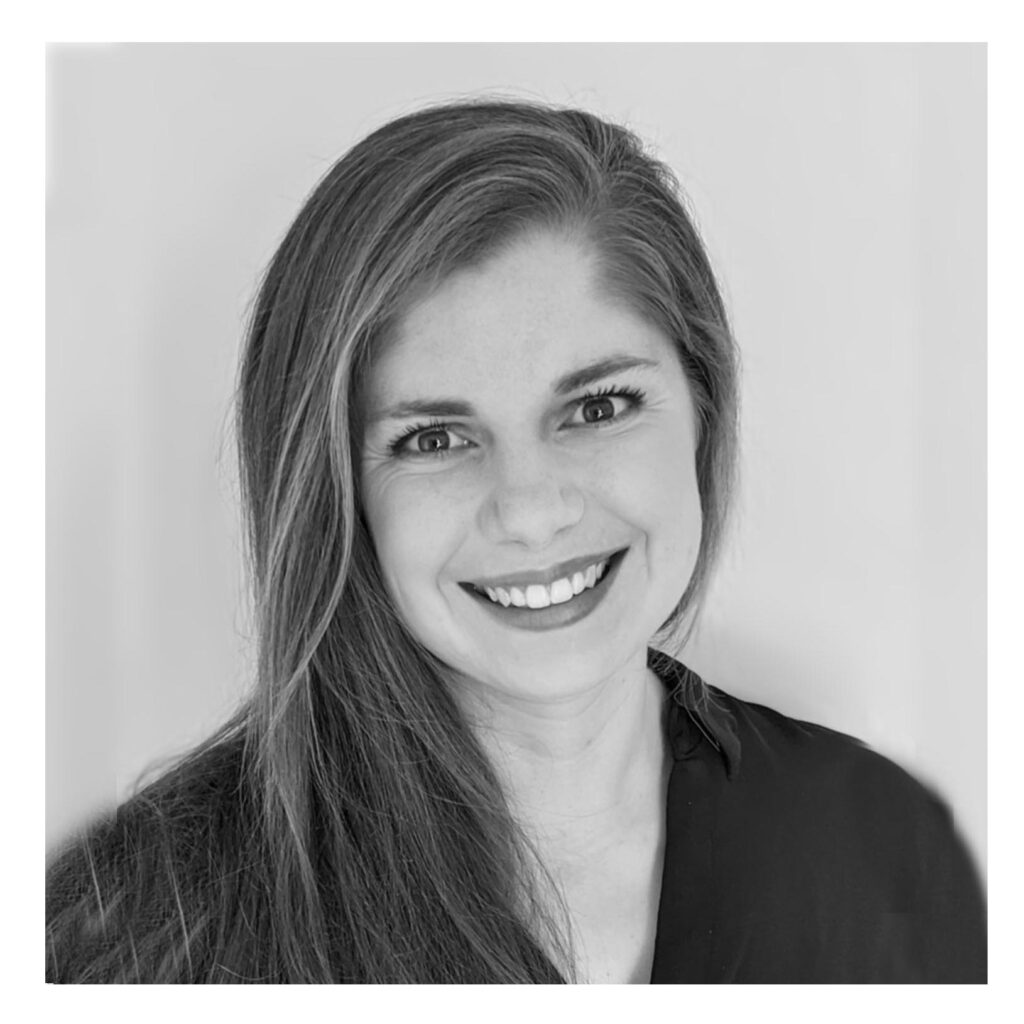 Krystin is licensed in Washington, D.C. as a Graduate Professional Counselor. She received her master's degree in Clinical Mental Health Counseling from the George Washington University and has a special interest in resiliency, anxiety, relationships, and the intersection of mental and physical health. Krystin often incorporates mindfulness into her work and believes that self-compassion provides the foundation for growth and lasting change. Together, with kindness and a bit of humor, Krystin will empower you to find inner resilience and the capacity to live a joyful and fulfilling life.
Krystin believes that all people go through periods of darkness in life, but it is often that journey that helps illuminate the gifts of adversity within.
Krystin's work is rooted in a holistic, person-centered approach to healing. She will treat you with empathy, create a non-judgmental environment in which you feel safe and heard, and work to understand your lived experiences.
The process begins with exploring your own story – what brought you to this point, how you see yourself in the world, and the thought patterns that create your internal narrative.
Krystin can be contacted directly at krystin@frogpointtherapy.com or 202-644-8889 ext. 2.
Junior Associate
Hailey Sayegh, M.A.
Hailey Sayegh is licensed in Washington, D.C. as a Graduate Professional Counselor. She earned a master's degree in Clinical Mental Health Counseling from the George Washington University and has experience working in residential and partial-hospitalization levels of care treating anxiety and mood disorders. Hailey has worked with cognitive and dialectical behavior therapies which are therapeutic methods that focus on regulating emotions. Her expertise centers on understanding the mutual influence that thoughts, feelings, and behavior have on each other and on a client's sense of well-being. She enjoys working with emerging adults and has special interests in attachment theory and relationships, self-esteem, and depression.
Central to Hailey's approach is understanding how past experiences inform our present and how our sometimes maladaptive coping skills, thoughts, and feelings inform our perceptions and decision-making. If we desire change, we must first understand what stands in the way of development and why we are reluctant to release old, habituated ways of being.
Hailey is trained in the Rogerian person-centered approach. This involves assuming a posture of deep curiosity and respect for the intrinsic nature of each client. She works to understand your world and cultural background and will develop a therapeutic approach that sees you, hears you, and meets you where you are. Whether you are navigating a diagnosis, a life transition, or seeking to deepen your self-understanding and strengthen your relationships, Hailey will help guide you along your journey with warmth, acceptance, and just the right amount of forward lean.
Hailey can be contacted directly at: hailey@frogpointtherapy.com or 202-644-8889, ext. 4.
Junior Associate
Amy Hall, M.S.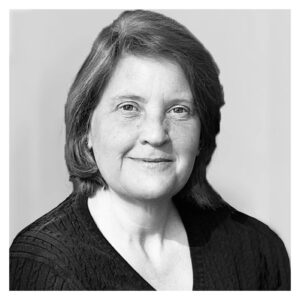 Amy Hall is a nationally certified and licensed graduate professional counselor. She earned her master's degree in Clinical Mental Health Counseling from the Johns Hopkins University and has experience in both inpatient and outpatient settings. She believes that most people are striving to be their best self but sometimes get stuck along the way and need some help moving forward. Amy views herself as a facilitator of the development process that is the essence of the human experience.
Amy works from a person-centered existential approach, believing that individuals live fuller, more satisfying lives when they have a sense of meaning and purpose. She also recognizes that most individuals seeking therapy are looking for relief from more immediate troubles or challenges. Integrating an existential approach with practical modalities like Cognitive and Dialectical Behavioral therapies and an emphasis on the mind-body connection allows Amy to tailor her approach to each client's needs and catalyze the process of change in therapy. She is also certified in EMDR and works with clients who suffer from past trauma that causes impairment in the present day.  
Amy comes to the counseling profession after a long career in public policy, serving in several executive branch agencies as well as the U.S. Senate and the U.S. House of Representatives. She is experienced in navigating the intricacies and stresses of life in the Nation's capital and has an intimate understanding of the special issues that Washingtonians face living in an environment steeped in the culture of politics—a cultural sensitivity that is woven into her theoretical approach. Amy brings a balanced attitude and mind to therapy, accepting people as they are while helping them grow into fuller versions of themselves.
Amy can be reached at: amy@frogpointtherapy.com or 202-644-8889 ext. 3
OperationS DirectoR
Sussan Motlagh, MBA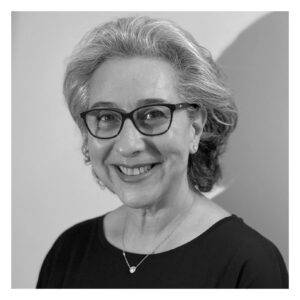 Sussan Motlagh brings decades of experience in business development and management as the Director of Operations at Frog Point Therapy. Originally from Tehran, Iran, Sussan immigrated to the United States in 1979 and completed a Master's in Business Administration from the University of Massachusetts-Amherst. After living in Puerto Rico for 12 years, she returned to the Washington DC area and was the office manager for a private dental practice in Northern Virginia for four years.
At Frog Point Therapy, she is dedicated to facilitating the practical elements of being in treatment–scheduling, billing, and office management, to name a few. She believes that high-quality mental health treatment should be available to everyone and is dedicated to helping clients bridge the gap between logistics and healthcare.
Sussan can be contacted at sussan@frogpointtherapy.com.
JUNIOR ASSOCIATE
ERICA D. SUH, MS, LGPC
Erica Suh is an Associate Professional Counselor in Georgia and a Licensed Graduate Professional Counselor in Washington, DC. She earned a master's degree in Clinical Mental Health Counseling from Mercer University in Atlanta, Georgia and is currently a doctoral candidate at the George Washington University in the Counseling Education and Supervision program. Her research focuses on Borderline Personality Disorder and how parental gender differences affect the development of this disorder. Additionally, Erica serves as a clinical supervisor at the Community Counseling Services Center (CCSC) at GW, supervising Master's level students in their practicum and day-to-day clinical operations. She is also the Program Coordinator for the Care for Creatives Program (C4C) at the CCSC, a program that offers solution-focused short-term therapy to DC artists affected by the COVID-19 pandemic. Erica has experience treating depression, anxiety, trauma and stressor-related disorders, attachment and relationship related issues, and conduct disorders in children, adolescents, and adults in both the inpatient and private practice settings.
Erica is a holistic-minded clinician working from an Adlerian approach, exploring various aspects of a person's life. Family, social connections, work, medications, physical health, and cultural background all play a significant part of a person's life and influence the way act, think, and see our whole selves. She seeks to understand how one's family of origin and life experiences contribute to a person's development and their ability to be in connection with others. Erica's work is centered on healing from the past to live a more wholesome and fulfilling life in the present and future. First and foremost, she believes the process begins with developing a strong therapeutic relationship. It is her priority to create a non-judgmental and safe environment that will allow her clients to explore, process, and challenge themselves. Erica has a passion for supporting individuals facing a variety of challenges, such as depression, anxiety, trauma, attachment and relationship issues, adjustment, and personality disorders. 
Erica can be contacted at erica@frogpointtherapy.com or 202-644-8889 ext. 5.  
Schedule
Book Your Appointment Today